Mistletonia XMas CD
MP3: This IS The Beat by John Maus
Mistletone brings you glad tidings this festive season with a collection of 13 new and exclusive songs inspired by the yuletide spirit.
Mistletonia features Australian artists Barrage, Ned Collette, Kes Band, Pikelet, Francis Plagne, Jack Ladder, Ross McLennan and Grand Salvo featuring Oliver Mann, plus international guests Evangelicals (Oklahoma, US), John Maus (Minnesota, US), High Places (Brooklyn, US), The Sticks (Brighton, UK) and Hands On Heads (London, UK).
Christmas is Mistletone's favourite time of year but it ain't so rosy for the rest of the animal kingdom, so profits from Mistletonia will be donated to a local animal shelter.
Mistletonia Track Listing:
Evangelicals, The Last Christmas On Earth 4:10
Barrage, Xmas in July 3:12
John Maus, This IS The Beat 2:29
High Places, New Grace 2:12
Ned Collette Band, Christmas Song 4:14
The Sticks, Santa's Fucked 2:10
Kes Band, Gentle Elf 5:12
Pikelet, Let the Tree Be 2:40
Francis Plagne, Krampus with Scale by the Moon 2:32
Grand Salvo featuring Oliver Mann, I Sometimes Wish 2:16
Ross McLennan, He Seems To Think We're His Family 3:36
Hands On Heads, Witches & Lightning 2:44
Jack Ladder, All You Get's a Song 3:52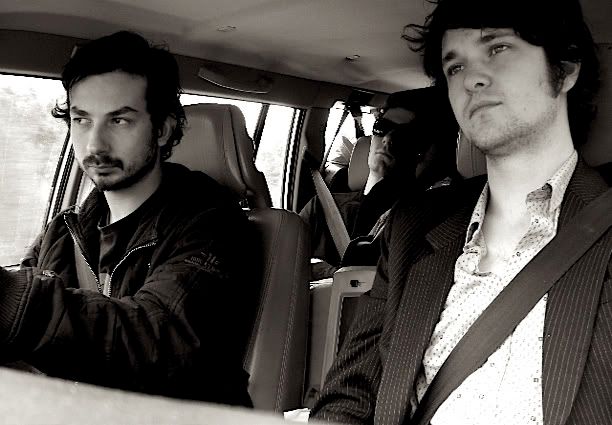 Ned Collette Band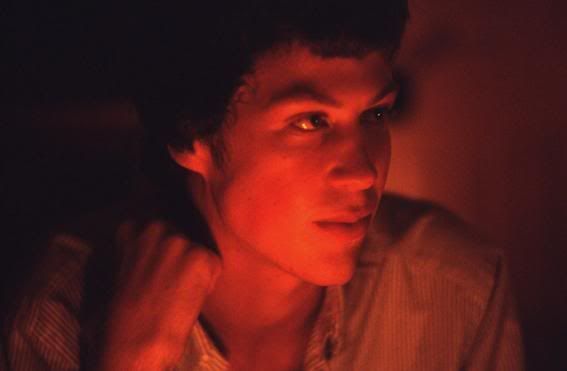 REVIEWS OF MISTLETONIA
CMJ review:
By Eric Davidson
Right or wrong, we've all come to expect something familiar from these annual Christmas compilations. Either square old standards, Phil Spector soaring, punk piss takes, indie rock noodling or non-ironic standards redux, when you put on an Xmas comp of any ilk, you kind of know what you're getting into. So the enigmatic nature of this Australian label's holiday collection—which can be ordered here in the States via their website—gets points for being unpredictable in a most predictable genre. Mistletonia begins with soon-to-be buzz band Evangelicals on the best song of the comp. "The Last Christmas On Earth" is a spacey sleigh ride up to outer space as the reindeer hoof-gaze with the guitars while pilot-to-NASA sound bites stumble in, making it a perfect statement about fleeting warm 'n' fuzzy Christmas feelings that this comp is probably aiming for. Then "Xmas In July" is nifty, skritzy futuro-pop, though not about Christmas really. As the record goes on, it paints a pretty post-modernist post-mortem picture of the holidays at best. John Maus' "This Is The Beat" is a goofy, lite-industrial '80s clunker. High Places and the Ned Collette Band's tunes go '80s too, with Bananarama-ready, island rhythm candy pop. It takes until the seventh tune to get to a wintry-mood piece ("Gentle Elf"), albeit not a very good one.
But sift through the yellow snow and you'll find chestnuts like the clomping sludge-abilly instrumental, "Santa's Fucked," that feels like a spiked egg-nog walk through Santa's workshop around 4 a.m on Xmas Eve, well before the elves cleaned up the discarded deformed doll heads. Pikelet's "Let The Tree Be" is a spooky siren song, like Perry Como's lobotomized back-up gals trying to find their way back to whatever white-bread holiday variety show they drifted away from. And Ross McLennan's "He Seems To Think We're His Family" is a sullen, strumming tale about a lonely soul on the big day, lamenting that "the teenagers have outgrown Santa's sleigh," not unlike most of the artists on Mistletonia. This might be the most non-Christmasy Christmas comp you'll come across this year. But maybe it's time for some new yuletide templates.
Beat review:
Christmas is like the only time of year where you are encouraged to fit another piece of pie in, so for pie lovers it's a hoot, yet for many of God's creatures, Christmas is pure hell. Turkeys run gobbling for their lives as buckshot fills the air. The immeasurably sad sit on suicide hotlines until the queues become unbearable – they throw themselves out the window. In the CBD, escaped lunatics man the suits at Roger David, much to the chagrin of paying customers who would prefer to get fitted correctly. Dads get tangled up in old faerie lights with the wiring exposed just as their kids come running into the lounge carrying egg nog. "Don't run in the house!" yells Dad. Too late. The kids hit a carpet snag and the egg-nog goes all over Dad who then explodes into a fountain of sparks. Meanwhile, all over town, the radio regurgitates Jingle Bells for the 122nd time.
Perhaps in response to Christmas hell, the fine folk and tastemakers at Mistletone have created a remedy, a utopia of merriment, zest and appeal, ample good cheer, tailored fits and supreme kissability. It's called Mistletonia. To celebrate, they've assembled a starry ensemble of diverse acts on CD, beginning with the Evangelicals, who take Rudolph the Red-Nosed Radiohead out with their sweeping yuletide quadrophonics (The Last Christmas on Earth). Barrage comes next flexing his deceptively tiny arms for some Dark Star big-beat (XMAS in July). John Maus busts out some hilarious, symphonic rock that sounds like a joyously funny meeting between Ariel Pink and Wendy Carlos (This is the Beat). High Places bring bass-heavy, clattering exotica reminiscent of The Blow (New Grace). Local Tarzan Ned Collette evokes a jungle Christmas via Jethro Tull (Christmas Song), while Kes cutely enlightens a Gentle Elf to the teachings of Aztec lore. Pikelet talks to Christmas trees in her dreamy way (Let the Tree Be) and that astonishing anachronism Oliver Mann sings a heavy tune backed by his bro (I Sometimes Wish). The relentlessly melodic Hands On Heads' pinch a Killers' vocal hook while pondering Witches and Lightning, and in an example of pop that presses all the right buttons, Ross McLennan sings He Seems To Think We're His Family and I swear its power of compression rivals poetry. Mistletonia, memorise it, analyse it, exercise it, advertise it, legalise it, colonise it, civilise it, yeah.
Shane Moritz
Three Thousand review:
Just as Christmas crystallizes forever as a crushing, final symbol of avarice and greed, along comes Mistletonia – a sundry new collection of yuletide songs instigated by the ever-surprising Mistletone Records. After an astounding year for the Carlton-based indie, during which they released the likes of Black Dice, Panda Bear and Dan Deacon locally, the label has seen fit to celebrate, releasing the album they 'were always meant to make' in a genuine spirit of family festivity and merry-making. Like Scrooge's series of transformative visions, these thirteen songs' honest sense of generosity will leave you feeling cheerful, benevolent and ready to meet the parents.
Thankfully, Mistletonia sounds both pro- and anti-Christmas by turns. Tomorrow's best gothic pop proponent, John Maus (USA), offers a hyper-tense keyboard sleigh-chase soundtrack, and Brighton, UK's guitar weirdos The Sticks make drunken outbursts at the end of Christmas lunch. Closer to home, Ned Collette Band's inspired cover of Jethro Tull's 'Christmas Song' subtley warns against festive gluttony with breezy lap steel and a wry, vocodered lyric, while Kes presents a clear-eyed glimpse of proceedings with jaunty, self-reflexive wonderment.
Pitchfork Media track review:
"December is almost here, so we're going to roll with some more Christmas tunes today. The excellent Australian label Mistletone (they released Beach House, Black Dice, Dan Deacon, and Panda Bear down under this year, so you have to give it up) has just issued a holiday-themed compilation called Mistletonia, which includes this candy-striped confection from Brooklyn-based dream-poppers High Places. A sort of dubbed-out half-cover of "Iko Iko", the song talks about enduring months of crushing gloom, though the music is much more cheerful. According to the label, all profits from the sale of the record will be donated to an animal shelter."
More Pitchfork love for the Evangelicals track:
The apocalypse is a popular choice this holiday season. We already posted soft, light Southern California popsters the Softlightes' cheery "Last Christmas on Earth", but Evangelicals' song of almost the same name sounds a bit more like its title. The Norman, Okla., indie rockers opt for endlessly reverberating, blockbuster-climax bombast on their "The Last Christmas on Earth", which you can download on the band's MySpace page or pick up on Australian label Mistletone's holiday-themed Mistletonia compilation.
Evangelicals sound more Arcade Fire than Christian Coalition, more Jeff Buckley than Mike Huckabee, when songwriter Josh Jones's vibrato-filled tenor calls out to the rafters for Jesus. "You can hear the lovers crying in the street," Jones sings, as a deeper voice harmonizes, bringing to mind that gravelly-voiced muse of Buckley and so many others, Leonard Cohen. The humming feedback and cavernous percussion help avoid the usual Christmas carol production clichés; I think there are some jingle bells in there, yeah, but there's also a helicopter sound at the end. Much more of this holiday doom 'n' gloom and I'll start stressing about Dec. 25 the way some people worried about Y2K. (Pitchfork Media Dec 6, 2007)
mX newspaper review:
email this | tag this | digg this | trackback | comment RSS feed